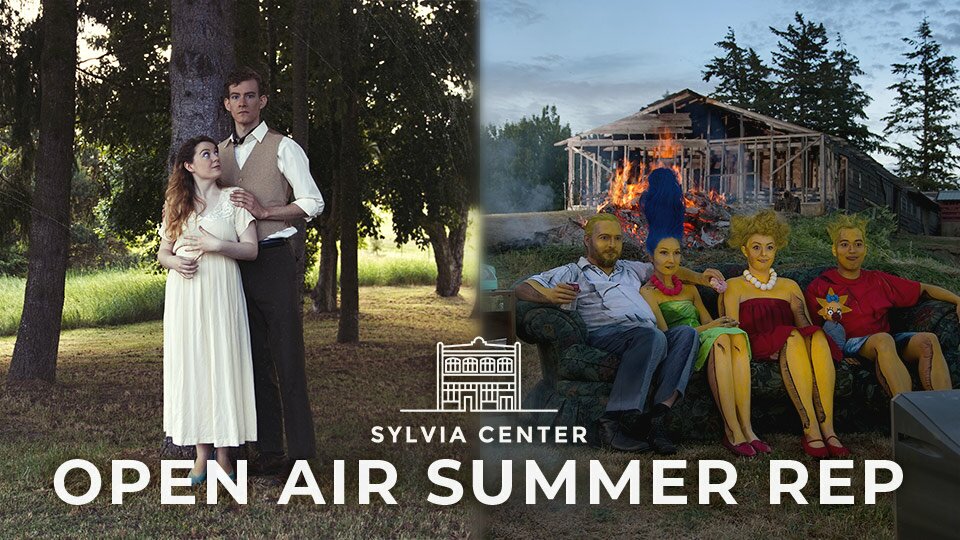 OPEN AIR SUMMER REP
Thu, June 21, 2018 @ 7:30 pm
Following the success of last summer's free production of The Emperor of the Moon in Maritime Heritage Park, this year we present four more outdoor shows, all free to the public!
Our 2018 OPEN AIR SUMMER REP will feature two sets of two plays each, with twenty-four performances total. Each of the two sets will feature one NEW translation of a classic work, plus the Bellingham premiere of a contemporary play.
Featuring:
&
The Rover, by Aphra Behn
Marian, or The True Tale of Robin Hood, by Adam Szymkowicz
The Seagull and Mr. Burns, a post-electric play will play in rep from June 21 to July 15.
Marian, or The True Tale of Robin Hood and The Rover (which will feature our teen acting students) and will play from August 9 to August 25.
All performances are free to the public!
You can support our program of free theater by attending our SPECIAL OPENING RECEPTIONS for each show at Sylvia Center for the Arts, beginning with Friday, June 22 for The Seagull and Friday, June 29 for Mr. Burns, a post-electric play
Related Events