Whatcom County's home for locally created performing arts
Sylvia Center for the Arts is a nonprofit, community-oriented performing arts center in Bellingham, Washington
Sylvia Center offers affordable space for Whatcom County's artists to rehearse, teach, and perform, and provides a central hub for arts audiences to discover and enjoy locally-created music, theater, dance, and more.
Our facilities include: the Lucas Hicks Theater (our 125-seat Main Stage performance space); a 50-seat Studio Theater; the Prospect St Art Gallery (which serves as gallery, lobby, box office, and bar); and accessible restrooms, with plans for for a coffee shop to be added in 2021.
Learn more about who we are:
Donate today to help sustain Whatcom County's only dedicated home for LOCALLY CREATED performing arts!
---
iDiOM Theater 2021–22 SEASON PASSES available now!
NOTICE: Proof of Vaccination
or Negative Test* Required for Attendance
(* within 48 hours of performance)
As a performing arts center, our entire industry is rooted in creating opportunities for human connection. It's been a year, y'all, and we've missed having audiences in our space. During the rehearsal process, our actors and crew work together to bring something magical to our audiences. One COVID-19 exposure for our actors can shut down the entire run of a production. We are asking lovers of live performing arts, whether under the lights or in the seats, to do their part to keep theater alive in Bellingham.
As a company, our crew is making these commitments to you:
Our performers and crew are all fully vaccinated.
Our performers will be masked when they are not under the lights on stage.
Our crew members will be masked.
Performances will continue to have a reduced seating capacity.
Our cleaning routine follows the best practices outlined by the CDC.
In turn we ask our patrons to do their part to care for our performers and each other by:
Wearing a mask over your nose and mouth at all times.
Providing proof of either completed vaccination or a current (i.e. within 48 hours of performance) negative test to our box office staff upon entry.
Sylvia Center for the Arts
207 Prospect St, Bellingham, WA
There will be laughter, maybe tears, and no one will be spending the holidays alone.

Sylvia Center for the Arts
207 Prospect St, Bellingham, WA
Page to stage in 24 hours... twice.

Sylvia Center for the Arts
207 Prospect St, Bellingham, WA
A full-length play written, rehearsed, and performed in one week.
Sylvia Center is thankful to the following for their support: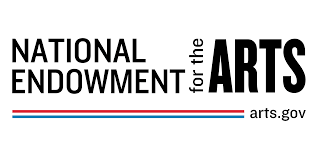 Be the first to hear about upcoming events and the latest project developments.
(100% secure, no spam, no B.S., unsubscribe anytime.)