Upcoming Events
April 2019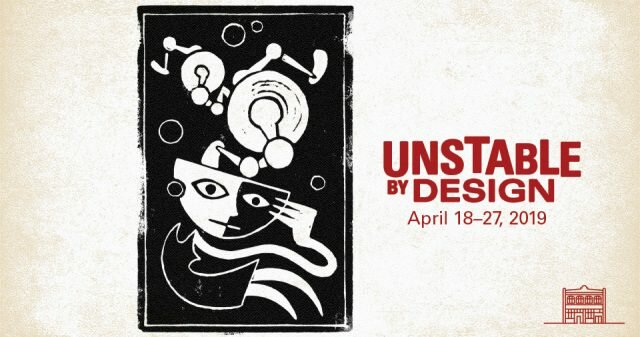 An unrelenting comedy that is also about sad things and mental health but also is funny, following the manic mind of Alyssa, an ad-writing intern and her hallucinated historical companions (including Charles Baudelaire, Emily Dickinson, Andy Warhol, and Queen Boudica).
Find out more »
May 2019
We proudly present the Bellingham premiere of Orlando, Sarah Ruhl's epic, full-length adaptation of the Virginia Woolf novel. A man named Orlando lives life to the fullest through three centuries, and, after a long sleep, becomes a woman. A romp through the ages, a meditation on time, gender, and sexuality, Orlando has been called "the longest and most charming love letter in literature."
Find out more »

David Ives' critically acclaimed, award-winning evening of comedies, combines wit, intellect, satire and just plain fun. A special, two-night-only production benefiting Sylvia Center's Summer Youth Acting Program.
Find out more »
+ Export Events